A Little Life, Hanya Yanagihara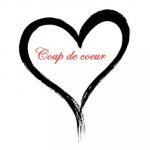 Titre français : Une vie comme les autres
Edition : Picador
Nombre de pages : 720
Résumé
Malcolm Irvine, Jude St Francis, Willem Ragnarsson et Jean-Baptiste « JB » Marion se rencontrent à l'université. Les quatre jeunes garçons partagent une chambre sur le campus et deviennent amis.
Mais Jude cache beaucoup de secrets. Il semble avoir vécu une vie assez malheureuse, et l'amitié des trois autres ne l'aide pas à oublier son passé.
Durant plusieurs décennies, Jude va mettre la fidélité de ses amis à rude épreuve.
Mon avis
Gros coup de coeur de l'année 2017 !!
Avec A Little Life, Hanya Yanagihara nous fait passer par toutes les émotions.
Je n'ai jamais lu un roman aussi intense. D'une page à l'autre, on passe de la joie à l'horreur, du calme à la tempête. Et, loin d'être déstabilisante, cette succession d'émotions les plus diverses est, au contraire, parfaitement en phase avec les histoires qui nous sont racontées.
Toutes ces émotions viennent de Jude et de l'histoire dramatique qui est la sienne. On rencontre le jeune homme et ses amis alors qu'ils sont à peine âgés d'une vingtaine d'années et, déjà à ce moment, on constate que Jude n'a pas eu une vie aussi simple que celle de ses amis. Même si JB a grandi sans père, si Malcolm a des difficultés avec ses riches parents et si Willem est orphelin, leurs problèmes ne sont rien par rapport à ceux de Jude.
Peu à peu, des pans de l'histoire de Jude nous sont révélés. Ces passages sont durs et cruels. Ils sont aussi extrêmement réalistes et permettent de mieux comprendre les réticences que Jude éprouve à l'idée de se confier même à ses amis les plus proches : le jeune homme n'a pas envie d'être perçu comme un handicapé et d'être pris en pitié, lui qui s'est tant battu pour « y arriver ».
Mais A Little Life ce n'est pas seulement une histoire triste. Même si le roman est empreint de mélancolie et si la fin est assez dramatique, les moments de joie sont nombreux, eux aussi et ils sont aussi intenses que le reste du roman.
Plusieurs passages du roman sont également très marquants du fait que l'auteure nous assène quelques vérités qui, loin d'être uniquement valables pour la vie de ses personnages, le sont aussi pour les nôtres. Yanagihara parle de l'amitié, du temps qui passe, du sentiment d'impuissance que l'on peut ressentir face à son propre corps lorsqu'on est malade, des relations sentimentales ou professionnelles, de l'ambition… Et elle le fait avec tellement de justesse que l'on comprend parfaitement ce que les personnages du roman peuvent ressentir : les mêmes choses que nous.
Du fait de ce réalisme, A Little Life reste longtemps présent à l'esprit une fois la lecture terminée. Les différents personnages deviennent presque familiers et, plusieurs jours après avoir refermé le livre, je me suis surprise à encore penser à leur histoire. Celle de Willem, en particulier, car c'est sa trajectoire qui m'a le plus touchée.
A Little Life est l'une des plus belles découvertes de ma vie de lectrice. Je ne peux que vous le conseiller !
Quelques extraits
" It's often the most naturally intelligent students who have the most difficult time in their first year -- law school, particularly the first year of law school, is not really a place where creativity, abstract thought, and imagination are rewarded. In this way, I often think -- based on what I've heard, not what I know firsthand -- that it's a bit like art school. "
" Perhaps because of this, he felt he always knew who and what he was, which is why, as he moved farther and then further away from the ranch and his childhood, he felt very little pressure to change or reinvent himself. He was a guest at college, a guest in graduate school, and now he was a guest in New York, a guest in the lives of the beautiful and thhe rich.He would never try to pretend he was born to such things, because he knew he wasn't; he was a ranch hand's son from western Wyoming, and his leaving didn't mean that everything he had once been was erased, written over by time and experiences and the proximity of money. "
" But then the feeling would dissipate, and he would be left alone to scan the arts section of the paper, and read about other people who were doing the kinds of things he didn't even have the expansiveness, the arrogance of imagination to dream of, and in those hours the world would feel very large, and the lake very empty, and the night very black, and he would wish he were back in Wyoming, waiting at the end of the road for Hemming, where the only path he had to navigate was the one back to his parents' house, where the porch light washed the night with honey. "
" He will be reminded of how trapped he is, trapped in a body he hates, with a past he hates, and how he will never be able to change either. "
" He wanted to scream at his parents, to hit them, to elicit from them something - some melting into grief, some loss of composure, some recognition that something large had happened, that in Hemming's death they had lost something vital and necessary to their lives. He didn't care if they really felt that way or not: he just needed them to say it, he needed to feel that something lay beneath their imperturbable calm, that somewhere within them ran a thin stream of quick, cool water, teeming with delicate lives, minnows and grasses and tiny white flowers, all tender and easily wounded and so vulnerable you couldn't see them without aching for them. "
" But what Andy never understood about him was this: he was an optimist. Every month, every week, he chose to open his eyes, to live another day in the world. He did it when he was feeling so awful that sometimes the pain seemed to transport him to another state, one in which everything, even the past that he worked so hard to forget, seemed to fade into a gray watercolor wash. He did it when his memories crowded out all other thoughts, when it took real effort, real concentration, to tether himself to his current life, to keep himself from raging with despair and shame. He did it when he was so exhausted of trying, when being awake and alive demanded such energy that he had to lie in bed thinking of reasons to get up and try again. "
" Ethics and morals do, in reality, have a place in law—although not in jurisprudence. It is morals that help us make the laws, but morals do not help us apply them. "
" They all—Malcolm with his houses, Willem with his girlfriends, JB with his paints, he with his razors—sought comfort, something that was theirs alone, something to hold off the terrifying largeness, the impossibility, of the world, of the relentlessness of its minutes, its hours, its days. "
" When your child dies, you feel everything you'd expect to feel, feelings so well-documented by so many others that I won't even bother to list them here, except to say that everything that's written about mourning is all the same, and it's all the same for a reason - because there is no read deviation from the text. Sometimes you feel more of one thing and less of another, and sometimes you feel them out of order, and sometimes you feel them for a longer time or a shorter time. But the sensations are always the same.

But here's what no one says - when it's your child, a part of you, a very tiny but nonetheless unignorable part of you, also feels relief. Because finally, the moment you have been expecting, been dreading, been preparing yourself for since the day you became a parent, has come.

Ah, you tell yourself, it's arrived. Here it is.

And after that, you have nothing to fear again. "
" Fairness is for happy people, for people who have been lucky enough to have lived a life defined more by certainties than by ambiguities.

Right and wrong, however, are for—well, not unhappy people, maybe, but scarred people; scared people. "
" Things get broken, and sometimes they get repaired, and in most cases, you realize that no matter what gets damaged, life rearranges itself to compensate for your loss, sometimes wonderfully. "
" But these were days of self-fulfillment, where settling for something that was not quite your first choice of a life seemed weak-willed and ignoble. Somewhere, surrendering to what seemed to be your fate had changed from being dignified to being a sign of your own cowardice. "
" When did pursuing your ambitions cross the line from brave into foolhardy? "